The Golfito Rain Forest Conservation Initiative is a long term effort of the Universidad de Golfito / ProSur Foundation to conserve the last remaining unproctected tropical forest in Southwestern Costa Rica. Especifically, we target the AMISTOSA Corridor, located between the Golfito Wildlife Rufuge (GWR), the Piedras Blancas National Park and the upper land forests in Fila de Cal. On one hand, The GWR (2,815 ha) does not have the minimum size of 4,500 hectares to ensure the long term survival of most of the endangered species of flora and fauna, accourding to experts and, validated by the Costa Rican Ministry of the Environment. Protecting the forest that borders the northern side of the Refuge would ensure a large enough gene pool necesary to secure the survival of endangered flora and fauna, and would also protect the AMISTOSA corridor between the lower forests in Golfito and the high land forest of Fila de Cal. This Conservation Iinitiative also includes an educational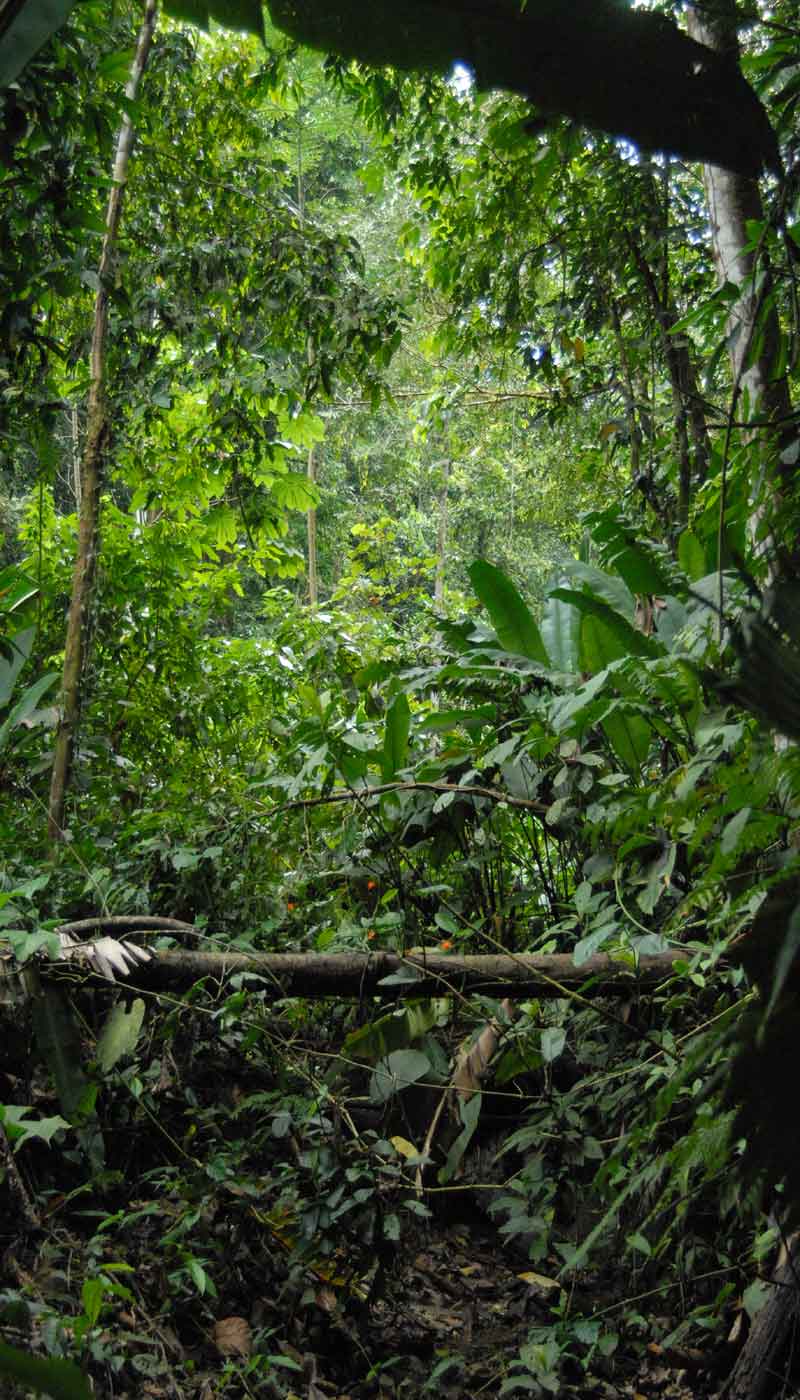 programmes for elementary schools in the area, a tree nursery project for replanting endangered trees, and a re-introduction programme for scarlet macaws.
(Click here if you want to read more about the ecological importance of these forests).
The Universidad de Golfito / ProSur Foundation established the Rain Forest conservation Fund and together with it, the Foundation has set up a long term target of protecting 5,000 hectares of forest, in three different Phases. The first Phase initiated in 1999, with the acquisition of three strategically situated properties in three different sectors of the Golfito Rain Forest. This way, we would purchase more forest around these three sectors, until eventually they will all touch and form a single protected area. The first adquisition was in the Northwest side of the forest in a sector known as Finca Alajuela. In the Northeast side of the forest, known as Km23 a property of 48 hectares was aquired. Later, 8 more adjacent hectares were added. These properties serve as our home base where laboratories and offices are located. Then, 98 hectares of primary forest were secured in the Km32 area, and later joined to an second acquisition in that sector for a total of 180 hectares. All three sectors represent a total of about 300 hectares (land set aside for conservation and research). Currently the Foundation has a list of people willing to sell their properties to the Foundation at a very reasonable price.
Your support is crucial in protecting this endangered forest:
make a contribution to the Rain Forest Conservation Fund.
We are starting Phase 2 of the Land Adquisition Process.
Once we have established our presence in these three different sectors of the forest, we started developing raport with the owners of neighboring properties, who in many cases do no live on premises. After making sure that our intentions are purely conservationist, and for research, they started offering their properties for sale to the Foundation. Because in many cases they simpathize with our efforts, the price for their land is very reasonable. Yet, they need to sell and loggers are offering them good money for their properties. We urgently require $220,000 dollars to acquire 176 hectares of primary forest before it is sold to loggers(*).
Please, send us your contribution

by cheque or by wire transfer
.
The following is a list of properties adjacent to the three protected areas of Km23, Km32, and Finca Alajuela sectors.
THE UNIVERSITY OF GOLFITO FOUNDATION
UPS COST GUIDE FOR FUNDING LAND PURCHASES
FOUR-YEAR CAPITAL IMPROVEMENT PROGRAM 2007 THROUGH 2012
Land Conservation Initiative, Phase 2
Sector-Name Size in Hectares Funds Required
Km23 Sector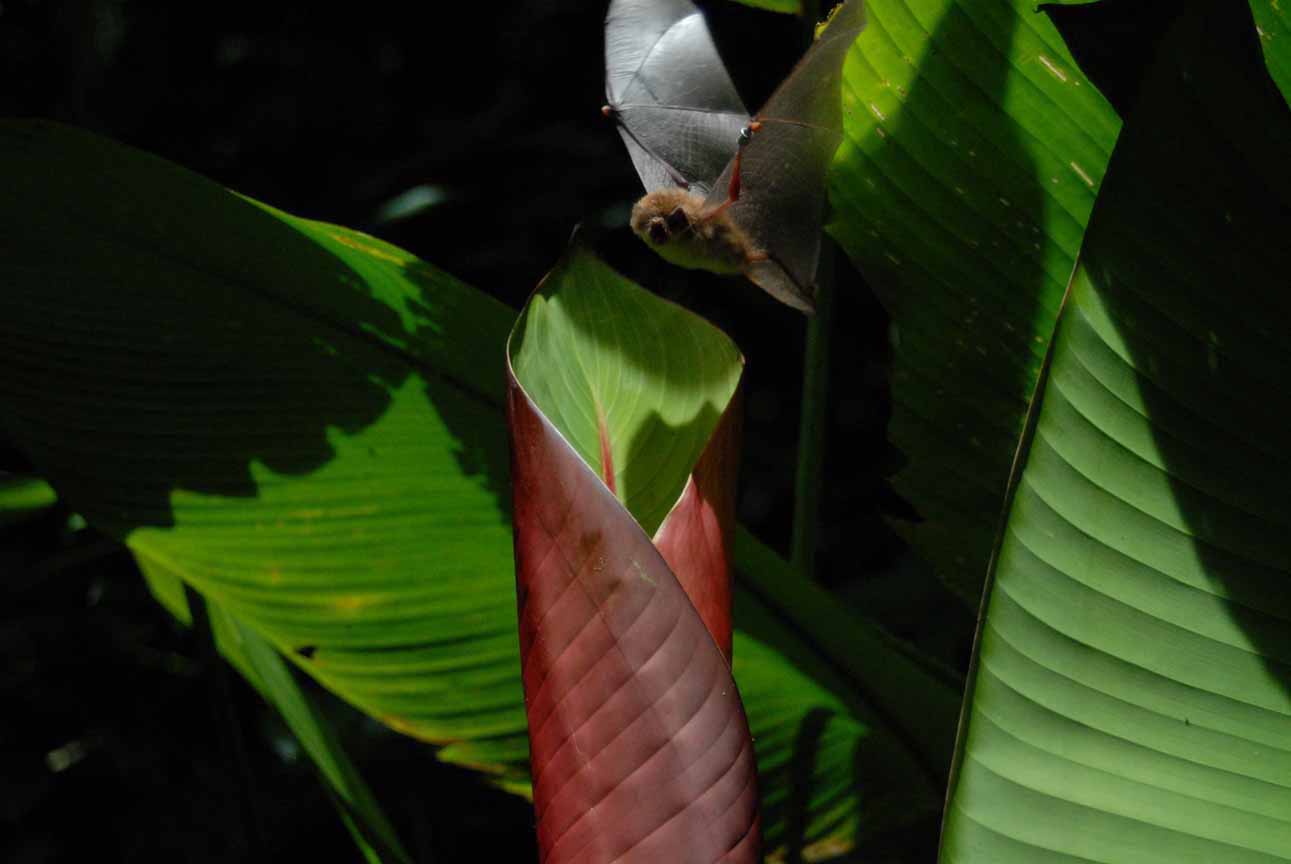 Finca B.Bolaños 10,2 (*) $ 50,000

Finca D.Solorzano 92,4
Finca Aristides Calvo 23,8
Finca Sibaja-Picado 56,0
Km32 Sector
Finca C.Martinez 10.0
Finca E.Rodriguez 48,0
Finca Redes Golfito 1 98.0 (*) $120.000
Finca Redes Golfito 2 67.0 (*) $ 96.000
Finca Rio Sorpresa 401,6
Finca Los Helechos 422,3
Finca Gonzalez 655,5
Las Cataratas 544,7
Finca Alajuela Sector
Finca Dn.Julian 11.0
(*) Priority
Support Conservation Efforts NOW¡
Want to know HOW TO Support¡¡


Ecological Importance of the Golfito Rain Forest:
These forests around Golfito have a tremendous ecological value. They are home to more than 140 known species of mammals, 300 species of birds, 122 species of reptiles, and more than 100 species of amphibians. In addition the Golfito forest have an estimate of over 4000 species of plants. This is roughly about 75 percent of all the known species in Costa Rica (and Costa Rica has about 5 percent of all the species in the world); and possibly a lot more once more research is conducted in these forests. The Ministry of the Environment (from now on the Ministry) classifies all species of the
Cyatheaceae, Kicksoniaceae, Lophosoriaceae
and
Metaxyaceae
plant families as "highly reduced" populations. Many species of these families are in found great numbers in these unprotected Golfito forests. Furthermore, in
these forests you may find some unique and endemic trees that are close to extinction such as
Copaifera camibar
,
Anthodiscus chocoensis
, and
Paramachaerium gruberi
. The sap of the Camibar has a very important role in traditional medicine, yet it is almost impossible to find it nowadays. Some endangered trees such as the highly sought-after
Peltogyne purpurea
, Purple hearth, may only be left in these forests, and nowhere else in the world. There is no data, though, on the number of individuals left. It is our hope that by protecting this forest we might secure enough gene pool to ensure their long term survival.
Also, the Ministry lists many endangered fauna species that are fairly common in these forests. This is the case of the
Habia atrimaxillaris
,
Saimiri oerstedii
(squirrel monkey which is endemic of Southern Costa Rica and Western Panama), and
Alowatta palliata
(howler monkey). And, there are some populations of the endangered
Tayassu pecari
,
Tapirus bairdii
,
Pantera onca
(jaguar),
Leopardus pardalis
,
Leopardus wiedii
, and
Herpailurus yaguaround
i. Farm owners have reported seen a pumas and jaguars. Yet, the most surprising finding was that of a
Coloptychon rhombifer
which was found in September of 2000 in Golfito. This is an extremely rare reptile last time observed 50 years ago and thought extinct. For a comparatively small forest, it is home to a surprising high biodiversity. Consequently, it is easy to understand why these forests around Golfito play a very important role in the conservation of endangered species.
Unfortunately, the Costa Rican government cannot protect these forests due to a lack of funding. As a matter of fact, the government has
not even been able to pay for large tracks of forests that are now part of the national park system, including about one third of the
Parque Nacional Piedras Blancas
, which is very close to the Golfito Wildlife Refuge. The Government considers that
"Los esfuerzos de consolidación de áreas protegidas no se han
completado; no se están incluyendo aún muestras de todos los
ecosistemas requeridos para lograr la representatividad
ecológica y existen aún conflictos de tenencia de la tierra."
(translation).
"The efforts to consolidate protected areas has not been finished;
and they do not yet include samplings from all the ecosystems
in order to make a sound ecological representation, and there
are still conflicts of land ownership."

It is, therefore, not expected that the Costa Rican government would take an active role in protecting the remaining 5,000 hectares of tropical rain forest in the Golfito region. The Ministry of the Environment, however, has developed the mission to "articulate the efforts of the different social and economic sectors to obtain the national objectives of conservation and sustainable use of the biodiversity, through the promotion of joint efforts and strategic alliances with local, regional, national and international entities." In other words, even though the Ministry does not have the resources to finance additions to the National Park system, it is highly interested in stimulating the development
of private reserves for public use. It is at this level that the ProSur Foundation plays an active role. The Foundation already protects 300 hectares of primary forest, and has a very ambitious plan to reach up to 5,000 hectares. Currently, we have a list of properties ready to be adquired and protected. See list above.
Your support is crucial

.