About the Foundation

The UdG Foundation, now ProSur, is a non-for-profit institution according to Costa Rican Law # 5338, "Ley de Fundaciones." As required by law, the Foundation is an institution of public service governed by a 5-member Board. One member is appointed by the Executive Branch of the Costa Rican government, a second member is appointed by the Municipality of Golfito.



The mission of the Foundation

is to support and develop higher education, the conservation of natural resources, support research, and to contribute in the study and solution of national issues and problems.

ProSur is the organization responsible for raising funds to support all programs and funds,
including

Research

Fund,

Rain Forest Conservation

, and the

Operating

fund. The Foundation has established several independent funds for donors to support, according to their personal, or institutional preferences.

There are also different ways for your to support the Foundation efforts. It can be done through Endowment, Wire Transfer, or Cheque.

The Foundation owns and operates the
Golfito Field Station
and supports small grants for research at the Station. The FUdG (ProSur) is an active member of GAT-Sur, and supports training in management to local grass-root orgs, with the strategic alliance with JUDESUR.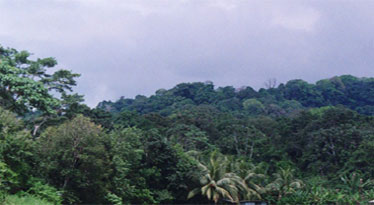 The Golfito Field Station
Three separate sites provide access to the Golfito Rain Forest. The Golfito Field Station has laboratories, library and internet access.
More about conducting Research at the
Golfito Field Station
If you have questions about our Programs and Funds, please contact us at: (506) 8884-0508 - Monday through Friday 8:00 am to 5:00 pm, Central America time ( -5 UGT)
Or, write to us at:
fundacion@upacificosur.org